GETTING OUR MINDS IN GEAR!
I think by now almost everyone who's done any cooking, or is even old enough to know what cooking means, realises that slow cookers, or crock pots as I call them, are the magic genie in the bottle of cooking. Preparing meals with them is almost as quick, easy, and productive of great results as rubbing the side of the pot as though it were a magic lamp with a cooking genie inside!
Just throw in some ingredients, herbs and spices before leaving the house in the morning or doing other home-based activities, and when you finish your day . . . voila! A fully cooked, sinfully scented and delicious meal awaits you to be dished out and ecstatically enjoyed. And the clean-up is usually a piece of cake.
But did you also know how helpful slow cookers can be in preparing not just yummy meals but yummy meals that can also help you lose weight?
This is kind of a "duh", but using the right ingredients will always be the key to fat, carb and calorie content and control, regardless of the type of food plan you may be on or want to start. Atkins, Keto, Paleo, Noom, Pescatarian, Low-Cal, Vegetarian, Mediterranean, even Vegan, whatever – it doesn't matter. It will always be about the ingredients and the flavors you create with the ingredients. And with a slow cooker, you can be as creative as you want.
If you're a meat eater, one of the great tricks is to use lean cuts of meat. Another great hack is to use lots and lots of healthy veggies. And one of the absolute beauties of crock pot cooking is that you may not need to use any fat – even if it's allowed on your meal plan!
So, let's get to the good stuff! Just a few recipes to whet your appetite for some new, easy and yummy ideas.
THE RECIPES
CHICKEN WITH CREAMY GARLIC SAUCE
This is a delicious Keto recipe. Serve it with a large salad of mixed greens with grated cheese and dry roasted peanuts or sliced almonds for added protein and a great crunch!
Get the recipe at:
https://www.wholesomeyum.com/crock-pot-creamy-tuscan-garlic-chicken-recipe/
BRAISED CUBED BEEF WITH ONIONS, OLIVES AND PEPPERS
Here is a budget-friendly and wonderfully savory dish packed with flavor that will serve a family well. Steamed broccoli, cauliflower and/or asparagus would go well on the side for a complete meal.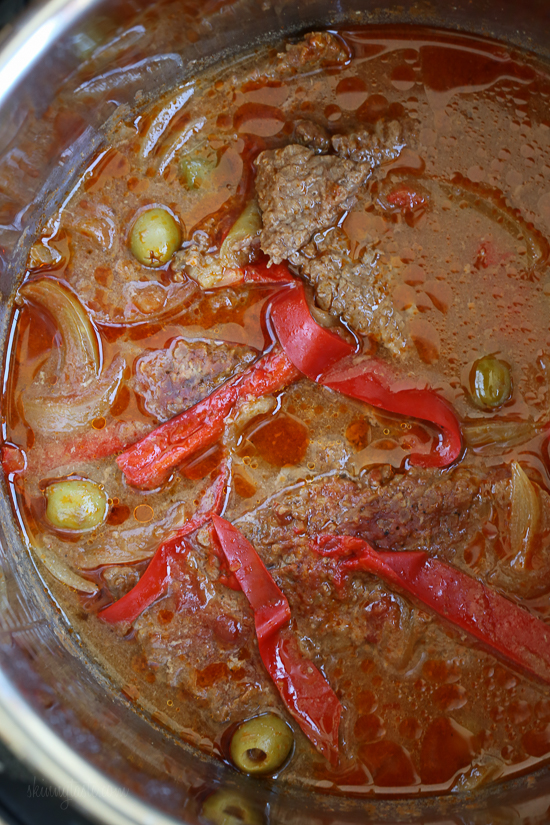 Get the recipe at:
https://www.skinnytaste.com/braised-cubed-steak-with-peppers-onions-and-olives-instant-pot-and-slow-cooker/#SAt2vPxVd4Q4WO8R.99
CROCK POT TENDERLOIN WITH VEGGIES
Just like the author of this recipe, I am a huge fan of pork because if you use a pork tenderloin or a less expensive but equally delish pork loin, you can create a wonderful low-fat meal. This recipe is made with a pork tenderloin, but if you decide to be gentler on your budget by using a pork loin, consider slicing it lengthwise, top to bottom, and freezing the other half for another meal.
If you do choose to use the loin rather than the tenderloin, the loin will be a bit tougher than the tenderloin. You will need, therefore, to cook the dish longer to tenderize it properly. In my experience, it will also often have more of a cap of fat than the tenderloin, but trim away as much as you want to keep the fat content of the dish lower. The slow cooking will keep it moist and tender.
Get the recipe at:
https://www.aspicyperspective.com/crock-pot-pork-loin-with-vegetables/
SLOW COOKER SWEET POTATO CHIPOTLE CHILE
Oh, lordy, I can smell this one through the computer! This is a super flavorful, spicy and bean-free Paleo chile with one of my favorite root vegetables – the heavenly sweet potato. Here in the Southwest where I am, we could eat this at any time of the year, but for all you in snow country, think winter! This will warm you from the inside out and back in again!
Get the recipe here:
https://www.cottercrunch.com/crock-pot-sweet-potato-chipotle-chili-paleo/
CROCK POT SUGAR-FREE CHOCOLATE QUINOA BROWNIES
Time for dessert! Who'd have thunk it? Sugar-free brownies in a crockpot! And extra protein in dessert? Whoa!! But, if you don't like using non-sugar sweetener, even stevia, or you're a Keto/Atkins person, this won't be for you. Fear not, though. The rest of us will eat yours!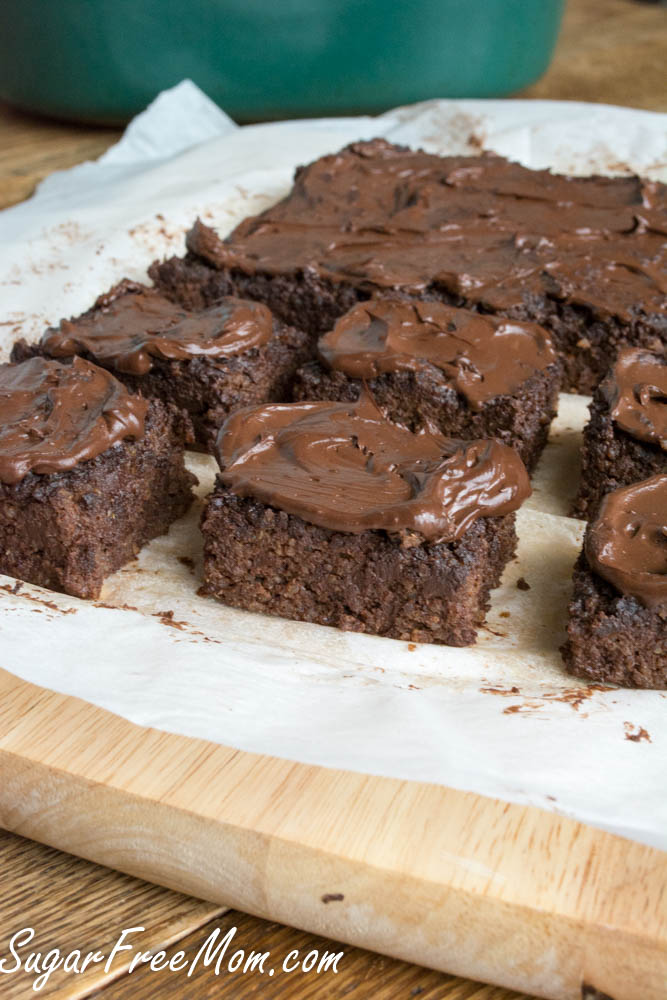 Get the recipe here:
https://www.sugarfreemom.com/recipes/crock-pot-sugar-free-chocolate-quinoa-brownies/
THE END – BUT JUST FOR NOW
Well, there you have it. Just a few ideas to get you going with some easy, healthy, diet friendly and delicious meals. Even if you live alone, just think about all the wonderful left-overs these recipes will give you! But don't go hog wild with the brownies, ok? OK!!! Mangia – and enjoy!
It is always my fond hope that you will find the information helpful, and I welcome and look forward to your comments, questions and feedback!
And remember — Fitness with Attitude, everyone!